Negative pressure isolation chamber design for epidemic prevention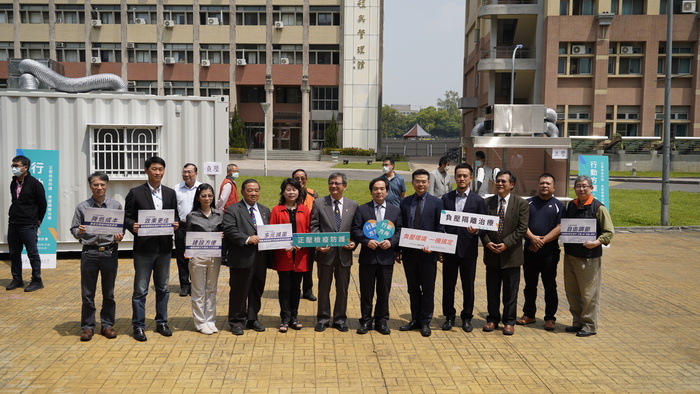 Variable air volume technology reduces cost and resources spent on negative pressure rooms. Professor Guo Liang Weng said that the system developed by the team uses the pressure difference between water vapor molecules inside and outside the building to recover and produce cold energy to save energy and reduce heat emissions. The unique inlet and exhaust airflow separation and sterilization functions can effectively avoid airborne cross contamination. The installation team equipment in the indoor space can form a slight negative pressure, and has applied for patent protection in many countries. This technology can not only be used to modify negative pressure quarantine stations, but also has the potential to be used in epidemic prevention/self quarantine hotels, community epidemic prevention centers, etc., to help create a safer quarantine environment.
Dean Shi Wei Huang of IRCAD Taiwan pointed out that the negative pressure isolation chamber is an important resource for epidemic prevention. The medical equipment has a micro negative pressure quarantine station to provide fresh air supply in the space, which can also ensure safety of their medical staff and patients. The safety of family members, especially in high-risk environments such as quarantine stations in major medical institutions and local community quarantine sites, are very much in demand. Through Professor Weng's technology, they can be quickly established at a low price, high efficiency while being environmentally friendly.
Minister Liang Ji Chen said that the advancement in our technology greatly affects our epidemic prevention results. The Ministry of Science and Technology has gathered several tech companies of related community to support epidemic prevention and combat the new coronavirus (COVID-19). Professor Weng of National Chin Yi University of Science and Technology has actively invested in cooperation with hospitals in response to epidemic prevention needs to set an example of scientific and technological support for epidemic prevention.